Founded in 2013, Software 4 Science Developments (S4SD) is a leading cloud computing service provider of scientific software AFFINImeter, with more than 1.000 users including the biggest pharmaceutical corporations and research centres and Universities. The company is headquartered in Santiago de Compostela.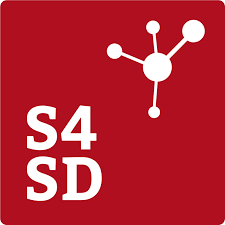 We are looking for a COFO to manage the planning and business functions, as well as the overall operations of the company. In addition to general responsibility for financial planning and controls, personnel administration, systems and physical facilities, the COFO should plan for the changing needs of the organization, share responsibility for strategic planning, practice management, and marketing, and contribute to aligning organizational structure with strategy. The COFO will lead and direct the operational and administrative functions of the firm, including accounting and finance, human resources, facilities, conflicts, and records management. This person will be a member of the firm's Executive Committee.
The COFO supports the CEO in:
Matters of strategy and business development, coordinating the different areas of the company.
Providing strategic support through facilitating or advising strategy development while demonstrating foresight, conceptual capability and environmental market awareness. The COFO should manage the leads acquisition and integration for short and long-term strategy development.
Development and management of transverse projects of transformation (digital, organization and processes), ensuring the constant simplification and growth of the business. Management of internal communication related to the transformation activities.
Managing the corporate agenda, including the various internal/external committees and boards.
Constant relation to Shareholders & Senior Management.
The COFO is responsible for:
Finding public and private sources of funding.
Financial Management: Including planning, forecasting, budgeting, variance analysis, profitability analysis, financial reporting, general ledger accounting, billing, cash flow control, banking relationships, tax planning, tax reporting, trust accounting, payroll, and other financial management functions.
Human Resource Management: Including recruiting, selection, training and development, performance evaluation, budgeting and salary administration, employee relations, benefits administration, workers' compensation, job design and other human resource management functions.
Systems Management: Participation in the design and implementation of a KPI information system for all areas of the company, operational audits, cost/benefit analysis, information services, document management systems and procedures, information storage and retrieval, litigation support, and other systems management functions.
Required skills:
Bachelor's degree and preferably an MBA
8+ years of experience, 3+ in a senior position as a Chief Operational Officer and/or Chief Financial Officer, preferably in software companies and/or startup environments.
Competencies skills: Used to working in international environments. Results-oriented, strategic thinker and planner. Teamwork. Communication and interpersonal skills. Synthesis and presentation skills. Time management and ability to prioritize. Hands-on proactive attitude. Analytical. Creativity. Proficiency in English / Native Spanish
We offer:
Salary: based on interview, bonuses
Real ownership and results
And a competitive, friendly, international team!