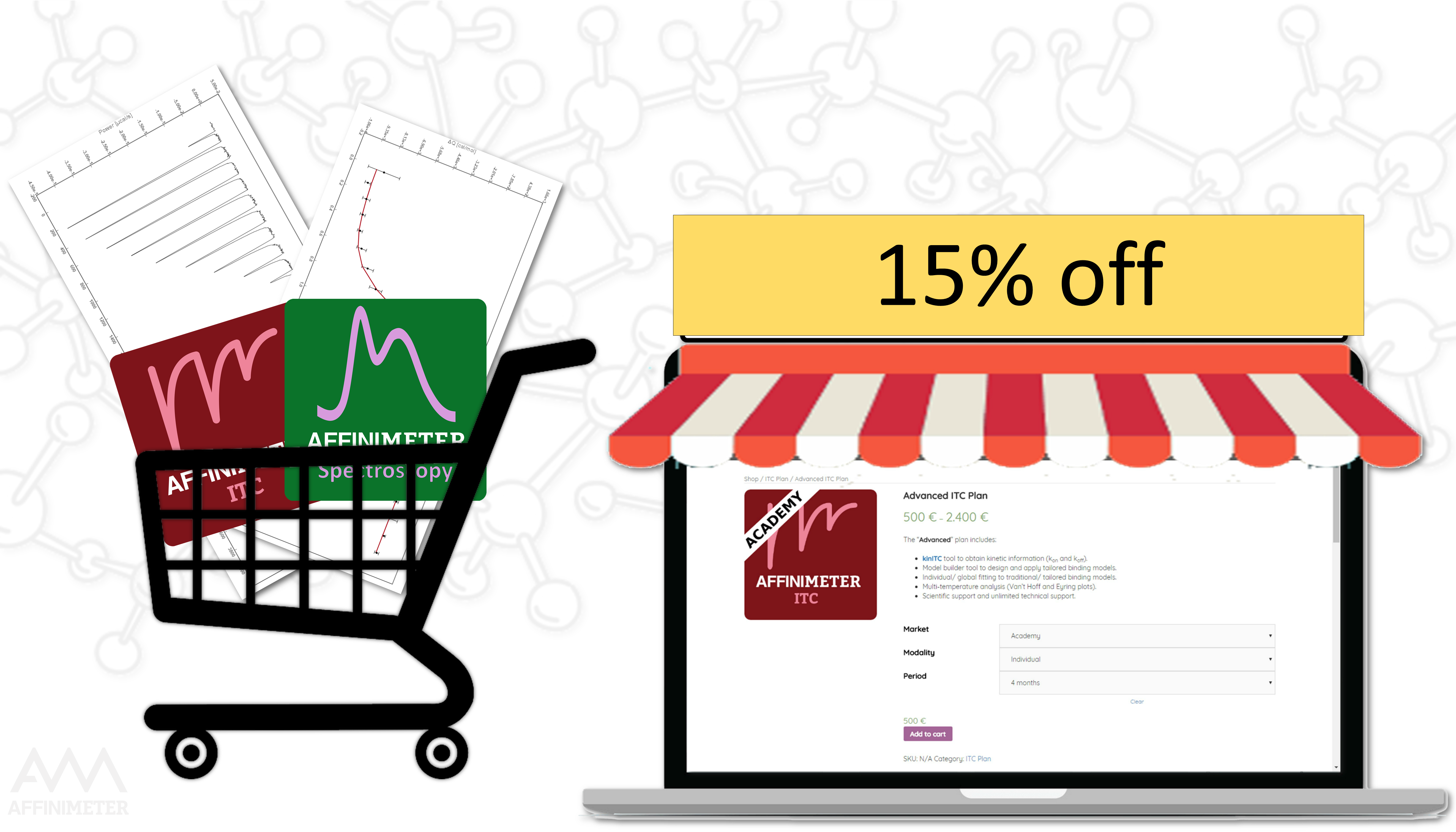 This month we have prepared a special offer just to let you exploit the full potential of AFFINImeter:
 15 % off in our Advanced plans*.
Select the technique AFFINImeter Spectroscopy and/or AFFINImeter ITC.
… Use this coupon in our online shop and get right away your discount!
ER7DS30
To use our online shop it will be necessary to have an AFFINImeter account, to create one click here.
Or if you prefer we can send you an official quotation, click on the button below:​
*The promotion is available until May 31st and applicable for all AFFINImeter Advanced plan (ITC and/or Spectroscopy) which duration is equal or greater 1 year. The advanced account includes Global fitting, access to complex binding models, Kinetic information (KinITC tool available for AFFINImeter ITC), orthogonal approach (Multitechnique analysis available in AFFINImeter Spectroscopy)...