The next April 19th will be taking place in Madrid the MicroCal user´s day. The event will be held at the Institute of Chemical Physics Rocasolano.
The basics and applications of the ITC -Isothermal titration Calorimetry and DSC -Differential scanning calorimetry technologies will be treated. It will be an excellent event with very interesting talks and nice place for catch up of these applications.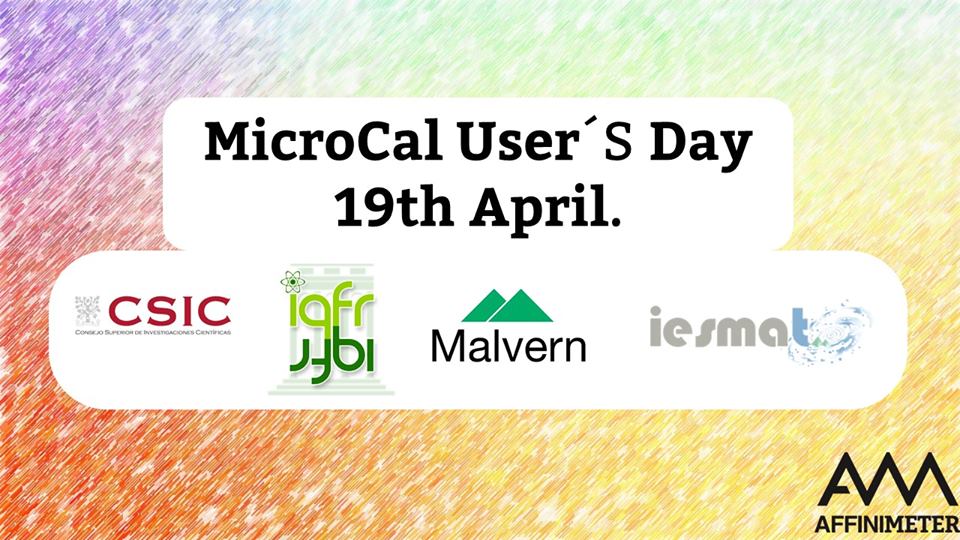 We are pleased to announce that Dr Juan Sabín (Co-founder & Product Designer) will be giving a presentation about AFFINImeter, the software for Isothermal Titration Calorimetry data analysis.
Additionally, Dr Raúl Pacheco application specialist from Malvern Instruments, Dr Margarita Menendez from the Institute of Chemical Physics Rocasolano and Dr Javier Murciano from the University of Granada will also attend the event.
The Microcal user´s day has been organised by Malvern Instruments, CSIC-Spanish National Research Council, Institute of Chemical Physics Rocasolano and Iesmat.
For more information:
Microcal user´s day Madrid.