NovAliX Conference 2015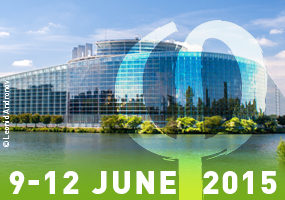 AFFINImeter will be at the 2nd NovAliX conference that will be held next June, days 9-12, in Strasbourg, France.
Our Scientific team will present the poster
AFFINImeter & ITC: A PERFECT MATCH FOR THE COMPLETE THERMODYNAMIC AND KINETIC CHARACTERIZATION OF MOLECULAR INTERACTIONS:
The use of Biophysical methods for the characterization of molecular interactions has become a fundamental milestone in the area of pharmaceutical research. Into this subject, Isothermal Titration Calorimetry, ITC, is considered the gold standard for the thermodynamic characterization of molecular interactions, but with a potential that has not been fully exploited yet.
In this presentation we will show you the main functionalities of AFFINImeter, an original software for ITC data analysis, including the automatic processing of raw data, advanced analytical tools to create and use tailored binding models and to perform global fitting of multiple datasets, graphical tools for data interpretation and simulation and, last but not least, KinITC: a novel method to extract kinetic information (kon and koff) from a classical ITC titration experiment. Altogether, AFFINImeter is already taking the ITC technique to a whole new level.
Would you like to schedule a meeting with us at NovAliX?
Please send us an email to: info@affinimeter.com